Philosophy of Play (book series)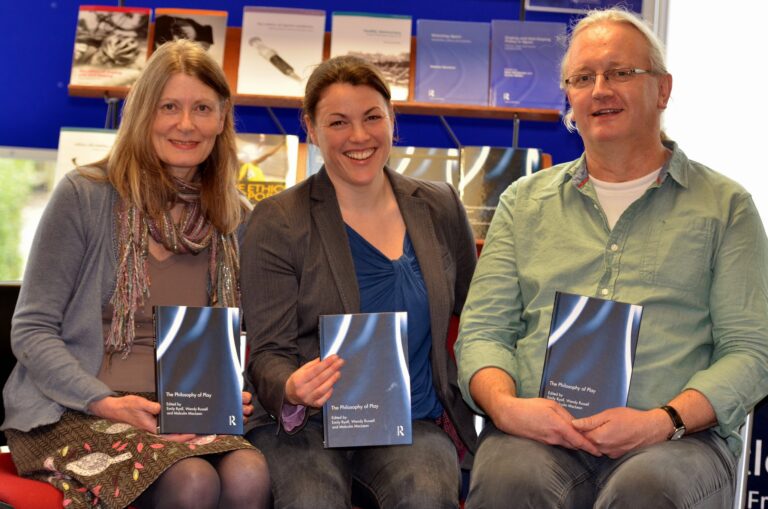 The Philosophy of Play book series developed from a biannual international conference on the Philosophy of Play first held at the University of Gloucestershire in 2011 and organised by Dr Emily Ryall, Dr Wendy Russell and Dr Malcolm MacLean alongside colleagues in Play and Playwork at the University.
The edited collection of essays across four books include original contributions by international scholars such as Randolf Feezell, John Wall, Monica Villhauer, Catherine Homan, Maria Øksnes, Mihai Spariosu, Henning Eichberg, Stuart Lester, Chris Bateman, Daniel A Dombrowski, amongst others.
Other published work on the philosophy of play
Czech scholar Lukáš Mareš and Emily Ryall conceptualise what it is to have a playful attitude when participating in sport. They argue that sport is better when this playful attitude is envoked.